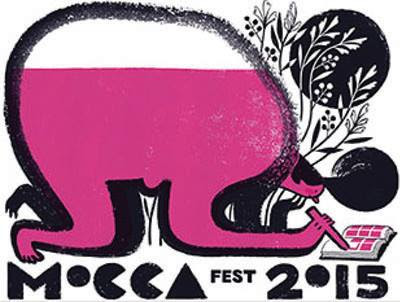 The MoCCA Arts Festival is here! We are on the fourth floor (Tables 400, 401, 402) with all the year's best NBM books on display. We are also debuting GIRL IN DIOR and GHETTO BROTHER.
Signing Schedule, Tables 400,401, 402

Annie will be appearing on the panel, Biography: The Lives of Artists on Sunday April 12 at 12:30pm  alongside cartoonists James Romberger, Marguerite Van Cook and Barbara Stok.
Annie, Julian and Benjy will be appearing at the NBM Table throughout the weekend.
SATURDAY
11:30 – 12:30 Annie Goetzinger
1:30 – 3:00 Julian Voloj
3:30 – 5:00 Annie Goetzinger
SUNDAY
12:00-1:00 Julian Voloj
1:30-3:00  Annie Goetzinger (immediately following her panel)
3:30-5:00 Julian Voloj and Benjy Melendez
 We hope to see you there!